We Bring It All to the Table
We don't just provide good food, we're your dedicated partner throughout your entire fundraiser. After years of experience and millions of dollars raised through our programs, we're confident we can help you meet your organization's fundraising goals.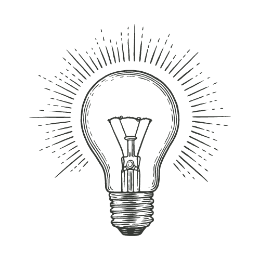 We're Fundraising Experts
Our experienced fundraising team has supported local organizations, youth groups and nonprofits through more than 2,000 profitable fundraisers.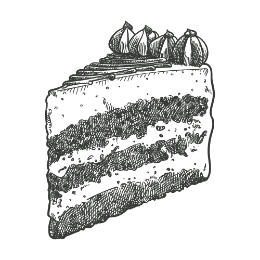 We Make the Process Easy
Our fundraisers are designed to be simple, delicious, and most of all, profitable. We provide the resources you need to make your fundraiser a success.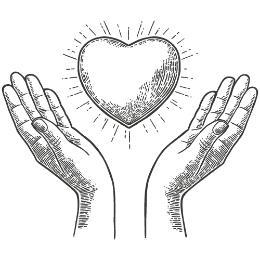 We'll Support You the Whole Way
From the moment you contact us to the final delivery, we're here to help you expand your audience and make sure you reach your fundraising goals.
How It Works
Our entire fundraising process can be summed up in just five easy steps:
Step 1: Set a Goal

It always helps to know what you're aiming for. Set a goal for your team to help keep everyone on track and ensure you can meet your organization's needs.

Step 2: Register

Once you've set a goal, fill out our form to register your organization and set up an introductory phone call with us.

Step 3: Fundraise

For the best results, we advise fundraising for about 2 weeks, so your team stays energized and can maximize your profits. Make use of our fundraising resources and stay in touch with your team during this time.

Step 4: Wrap Up

Most of the payment your team collects from customers during the fundraiser will stay with your organization, while some will be paid to us to cover the cost of the purchased items. Have customers make out checks to your organization, then write one check to Mrs. Pumpkin's when your fundraiser ends.

Step 5: Deliver

Our expert delivery team can have your team in and out in a flash. We'll deliver the products directly to your team, so you can start distributing orders to your supporters.
Sound easy? That's because it is! Our only goal is to help you meet yours. If you have any questions or concerns, check out our fundraising resources or contact us so we can walk you through the process.
Are We a Good Fit?
We've partnered with local groups of all types, sizes and ages. Here are just a few examples of the types of groups that can benefit from our fundraising programs:
Youth
Sports programs
School groups & programs
Girl Scouts & Boy Scouts
Future Farmers of America (FFA)
Dance teams
Cheer teams
School band
Pre-school & daycare
Beauty pageants
Adult
Service groups
Nonprofit organizations
Church groups
Charity events
Mission trips
Supporting family & friends in need
PTA
Sororities & fraternities
Adult sports teams
Praise for Mrs. Pumpkin's

Mrs. Pumpkin's, I wanted to thank you all for helping us with our fundraiser this year for the WCCC Youth Basketball league. It was possibly the easiest fundraiser we have ever done! We sold almost 1,900 pies and we were able to raise a lot of money to help with renovations of our facility. We started this fundraiser at the last minute and you all were so helpful in getting us off and running. With you all having a program in place as far as forms to hand out, being flexible with delivering and just overall accommodating made things run very smoothly for us. Again, THANK YOU for your help and we cannot wait to do it again next season!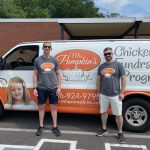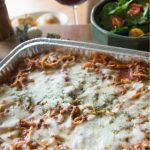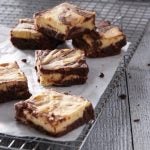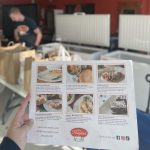 Start Fundraising
We're dedicated to making your fundraising experience straightforward and successful with our experienced support team and mouthwatering food.
Have questions? Reach out to learn more about how a Mrs. Pumpkin's fundraiser can benefit your group.
Have everything you need to know? Submit a registration form to start fundraising as soon as possible.
Get In Touch
Get Started
Fundraising With Mrs. Pumpkins
"*" indicates required fields