Our Story
Mrs. Pumpkin's has grown from a family bakery in Winston-Salem to an independent, veteran-owned business with 36 years of experience providing delicious food and outstanding service throughout Central North Carolina.
Where We Started
It all began in 1985 with a few family recipes baked out of our founders' home. Mrs. Pumpkin's expanded beyond its humble beginnings and into a full-service kitchen, bakery and retail store. Today we're proud to offer our traditional Moravian recipes alongside prepared family meals, catering, custom cakes, wholesale items and extensive fundraising programs for local organizations.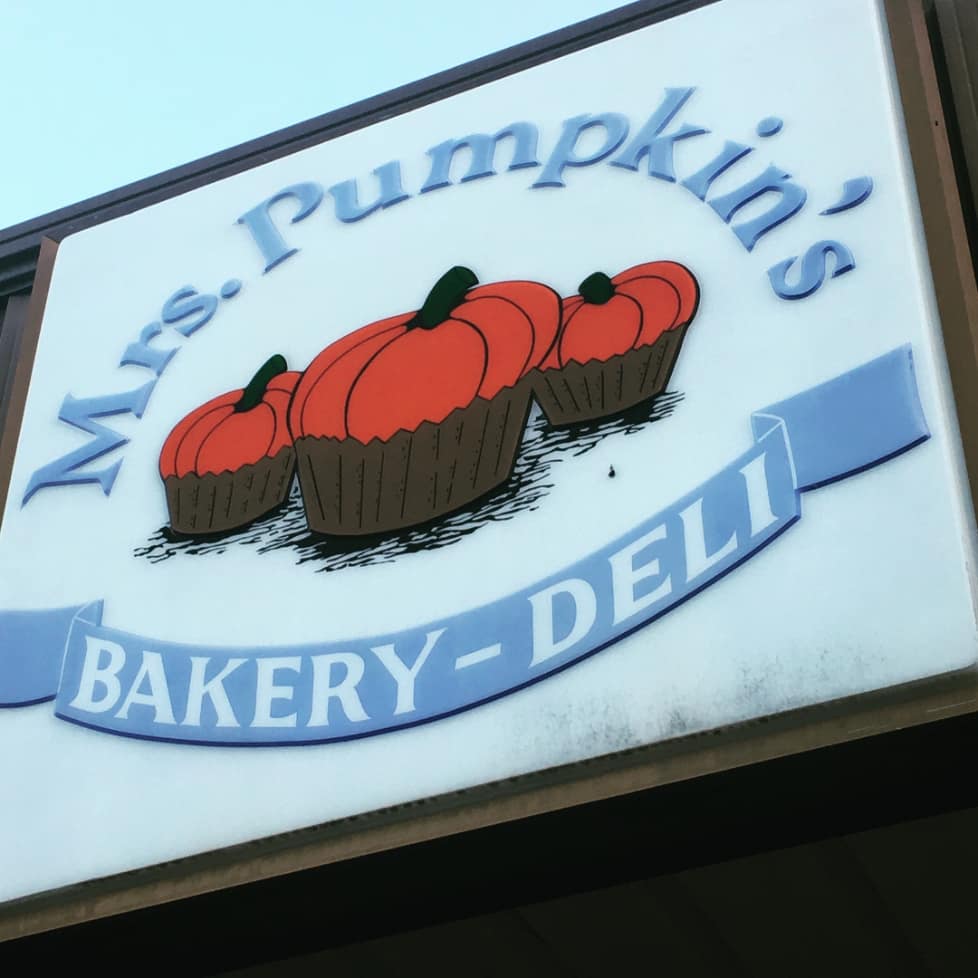 Where We're Going
At Mrs. Pumpkin's, we still have a long, exciting journey ahead of us! In the next five years, we're looking to expand every aspect of our business, so we can serve even more people and do more for our community.
For those who love our store and catering services, we're working on making the experience even sweeter by offering delicious new recipes, a customer rewards program and easier ways to order online. And for those who can't regularly travel to Winston-Salem to see us, we'll be bringing our iconic food to even more retailers across the state.
Of course, we wouldn't be where we are without our incredible community, so we'll continue to support you in return. Since 2012, we've helped local organizations raise over $4 million through our chicken pie fundraising program, and we aim to hit $10 million raised as we expand to new markets, give our fundraisers better tools to help them succeed, and deepen our partnerships with our returning fundraisers.
While the business continues to grow, we'll stay true to our core, ensuring that each pie we bake, each entree we make and each cake we frost is done with a sincere love for family, community and the special moments created by comforting food.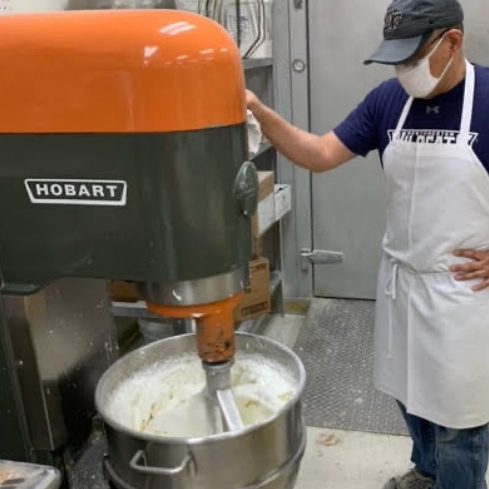 Meet Cody
After growing up in Pennsylvania, Cody spent the early days of his career in the Marine Corps, then moved on to the corporate sector. Having always dreamed of owning his own business, he is grateful for the opportunity to now be a co-owner of Mrs. Pumpkin's. He and his wife have one daughter together and a loyal family dog.
What's your favorite Mrs. Pumpkin's item?
After seeing all of the hard work and care that goes into each and every one of our scrumptious chicken pies, it's hard not to have it at the top of the list.
What's your tie to Winston-Salem?
I originally moved to Winston as a temporary stop to attend graduate school at Wake Forest. But now having fallen in love with the people, the city and the local community, it's hard to imagine living anywhere else.
When not hard at work at Mrs. Pumpkin's, what could we find you doing?
I'm usually spending quality time with my incredible wife, daughter and pup!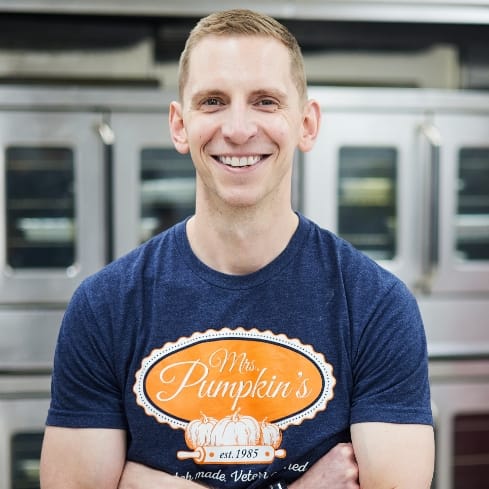 Meet McFall
McFall grew up in Greenville, South Carolina, then had the opportunity to travel the world in the Marine Corps. After settling down in Winston-Salem, he spent several years working in food and beverage before making the decision to get into the local business world with Cody. He has been married to his wife Sarah for nine years and they have three children together.
What's your favorite Mrs. Pumpkin's item?
Moravian Chicken Pie on the savory side and dutch apple pie on the sweet side.
What's your tie to Winston-Salem?
I came to Winston-Salem for undergrad at Wake Forest. My wife and I met on our first day. We both lived on the first co-ed hall in school history, and her room was right across the hall from mine. After the Marines for me, and pharmacy school for her, we came back to Winston-Salem for grad school and residency.
When not hard at work at Mrs. Pumpkin's, what could we find you doing?
Mostly keeping up with our two full-time jobs and three kids, but when I have some time, I head for the outdoors or get away to the mountains.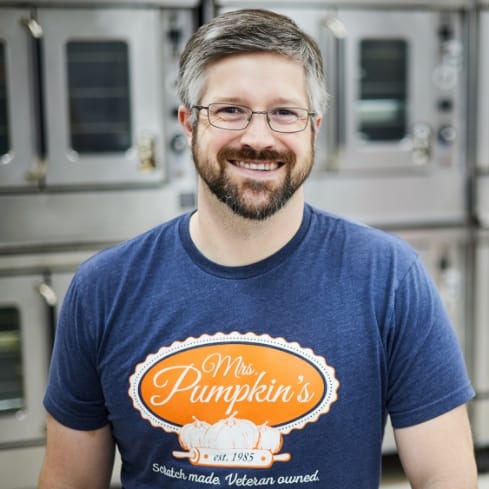 Interested in Joining a Sweet Team?
Join the Pumpkins family! We're always interested in hearing from friendly folks who have a passion for delicious food.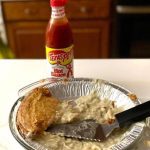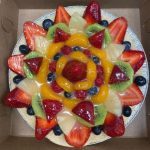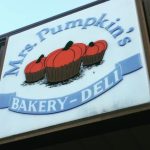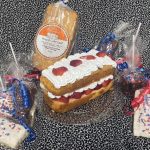 We wouldn't be us
without you!
Share your photos with us on social media by using the hashtag #mrspumpkins. If you're not a social butterfly but still want to share some love:
Send a Photo
Submit A Photo
"*" indicates required fields
Write a Review